2022 is fast approaching and it's time to think about your business strategy for the next year. Let's talk about the top business technology solutions and trends that are going to shape the way we do business.
Business Intelligence Technology Applications and Trends
Business intelligence is one of the potentially most relevant opportunities for business. In general, we can expect better personalization and improved data security in this field. It will also be a year when BI collaborates with artificial intelligence. Read more details below.
Digital Experience
This business technology solution has earned its first place. Because of the pandemic, people began to work remotely. And being at home and at work at the same time means doing several things at once. It has become perfectly normal to order products online during working hours.
Now imagine that you've placed your order during a Zoom meeting. While you are listening to your manager, your phone starts ringing to confirm the purchase. Of course, it's annoying. People want their digital experience to be as simple and convenient as possible, which means businesses need to adjust their processes.
Big Data Volumes
The volume of data we have access to has increased dramatically over the past few years. Businesses that are already using data to better understand customers, improve decision-making, etc., have an added advantage. Furthermore, thanks to big data it is possible to better define the target audience and its needs, to build more competent communication with clients, to choose effective marketing tools, etc. The most popular big data services include targeting SMS messages, financial scoring, and analytics on demand (heat maps, geo-analytics). Demand for these services has doubled compared to the same period in 2021 Large businesses, medium and small companies all use them.
It is becoming more and more important to not only use big data properly, but also to protect it properly. You need to look at it as an asset. Accordingly, you need to protect data like any other corporate asset. And to handle it properly, you need to invest in systems that can process, analyze and store data in the organization.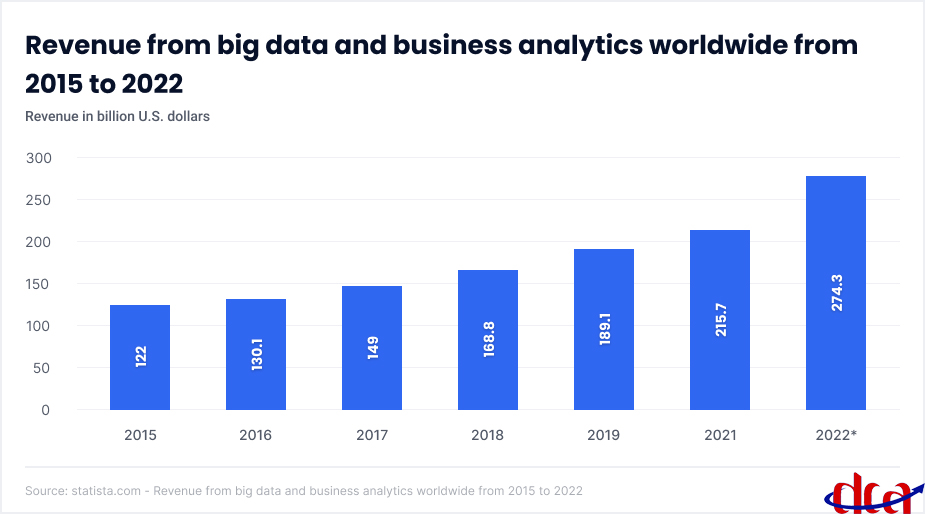 Automation
In 2022, more and more companies will be reviewing their own business processes and identifying places where the human component is not adding value. These are the areas to be automated first. Examples abound, from driverless cars and ships to chat rooms taking requests from customers. And in 2023, automation will reach other areas: companies will learn which elements of the work of lawyers, doctors and other specialists can be delegated to machines, and which will remain in the hands of humans for now.
Decentralized Finances
Financial markets have been shaken by the pandemic. Many companies may have already experienced difficulty raising money. Consequently, businesses looking to grow will increasingly look toward decentralized financing: crowdfunding, blockchain technology, etc.
Virtual Interfaces
In the process of looking for new ways to provide services to customers who don't go to offline stores, companies started turning to new, digital, avenues. We are specifically talking about augmented, virtual and mixed reality technologies. It's possible that in 2022, some companies will change the way they sell products and services.
Current Trends in E-Commerce Technology Infrastructure and Development
It is safe to say that the e-commerce industry is growing rapidly. This, of course, is due to the undeniable convenience of shopping from anywhere and anytime. Let's figure out what top changes await e-commerce in 2022.
Modernizing
Modernizing the underlying infrastructure of the company will help with the portability of legacy versions, improve efficiency and maintain resiliency. All together, it is a guarantee of keeping up with the times.
This applies not only to the technical side of the issue. Before upgrading, it is important to plan the costs, timing, and identify the areas that need upgrading first. The changes should be consistent with the company's plans and priorities.
Zero coding
Constructors and open-source software allow anyone to get into e-commerce and build a ready-made solution (online store, mobile app) in a short time, without programming knowledge or the need for a full IT team.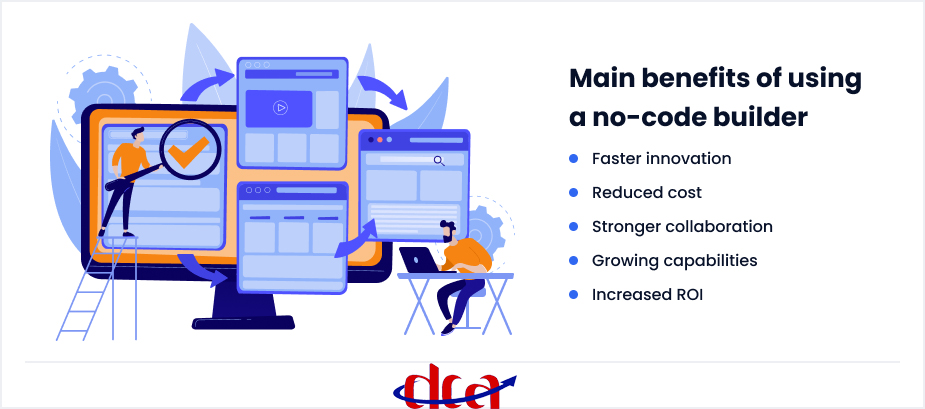 Voice Dialing
More and more consumers will start using voice search to shop online, order food, and organize their lives.
Voice assistants (Amazon Echo, Alexa, Google Home), with their upgradable functionality, are becoming personal shopping assistants – from finding a product in online stores to buying it with voice control. They also remind the user of pending purchases or offer subscriptions.
Business Technology Solutions
As to business technology solutions, we do not expect many changes here. But what changes do happen are going to be large-scale.
Digital Doppelgangers
Many companies will start to create virtual avatars of business processes for better visualization. This will allow them to monitor developments in real time, flexibly adapt to changing circumstances and increase their productivity. Digital Twin of Organization (DTO) is a kind of pinnacle of digitalization of business. To achieve it, companies will have to master the tools for working with big data, introduce algorithms and robotics. Analysts predict that they will gradually become available not only for large corporations, but also for small businesses.
Conclusion
Technology developments in 2022 will be a logical continuation of 2021, but the impact left by COVID-19 will change as the year progresses. Many new behaviors will become the norm. They are going to be the drivers of technology and business innovation. If you need business technology consulting — contact us, we are happy to help.